Mosquito bites are irritating. They swell up and become itchy. The instant reaction is to scratch. Kids always want to scratch a mosquito bite. Making them stop means relieving the bite's itchiness. The female mosquito is the one that bites to nourish her eggs. During the biting process, the mosquito leaves its saliva into the prey's body to thin the blood. This allows the female mosquito to drink as much blood as she needs. The saliva also makes the bite itchy.
What You Should Do
These mosquito bites are red or pink bumps. They also itch a lot. Washing the area with water and soap is the first thing to do. Calamine lotion can help stop the itchiness. Anti-itch cream from the drugstore can help as well. An ice pack can help ease the swelling and itchiness.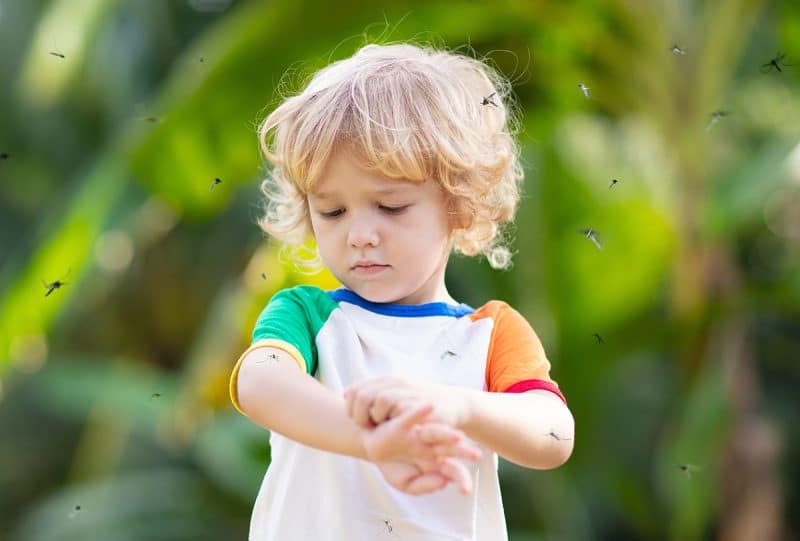 Going to the doctor is necessary if the mosquito bites trigger an allergic reaction. The child may become sick or dizzy. The doctor can treat an allergic reaction with certain medications.
Symptoms of Mosquito Bites in Kids
Once the saliva of a female mosquito mixes into the bloodstream, it prevents the blood from clotting. This causes the immune system to react. That is why there is swelling, redness, and itching. Experts say that there should be at least six seconds of contact between the tip of the mosquito's mouth and the skin for this to happen.
These red and itchy bumps may appear hours after the mosquito bites. They could also last for days. The child will likely experience irritated or itchy skin. Children between one and five years old may experience large, pink swellings on the skin.
Preventing Mosquito Bites in Kids
Using pesticides in your premises can help control the growth of mosquitoes. Removing stagnant water in and around your home can also help prevent mosquitoes from breeding. Cleaning the gutters and flowerpots can also prevent mosquitoes from laying eggs in them. Installing protective screens on your windows and doors can keep mosquitoes outside the house. Placing mosquito nets over your child's bed can protect the child from mosquito bites while sleeping.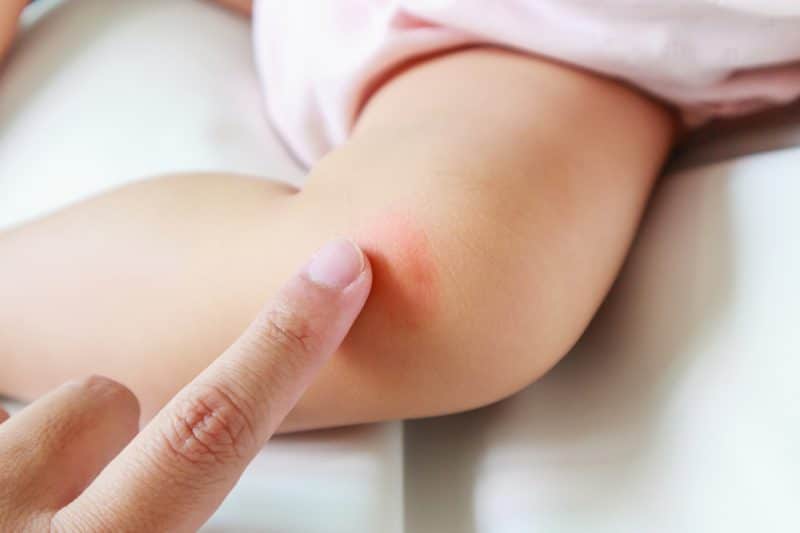 Dressing your child in protective clothing can prevent mosquito bites. Keeping your kids indoors during dusk and dawn can protect them from bites as well. Using DEET as a repellent can keep mosquitoes away. Reading instructions carefully can prevent negative reactions while using these repellents.
Preventing Scratching
Scratching makes these bites worse. Once the skin breaks, bacteria enter the open bite. Then, infection and even bleeding will occur. This can result in a wound and then a scar. Preventing kids from scratching can avoid these complications.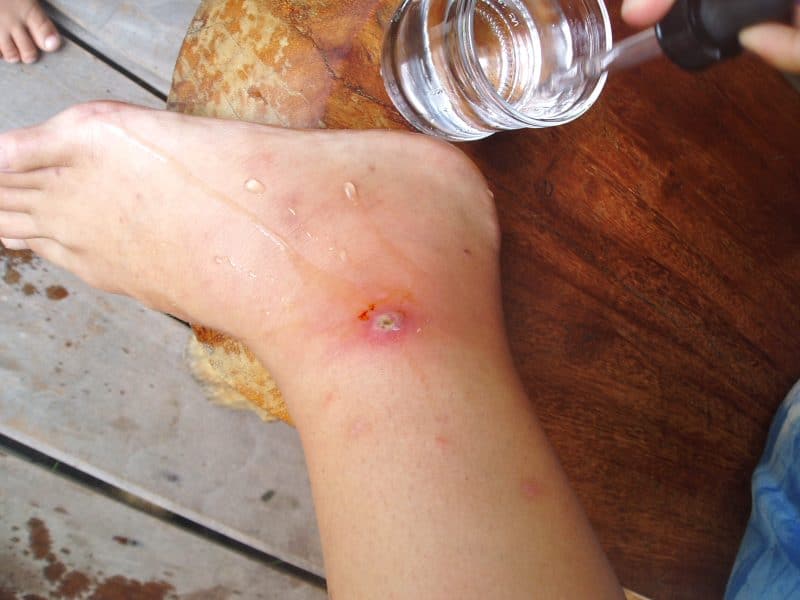 Easing the irritation is possible by applying hydrocortisone or calamine lotion. This will prevent your child from scratching. Easing the inflammation with ice can reduce irritation and swelling immediately. Trimming your child's fingernails can prevent skin damage. Keep them as short as possible without hurting your child.
Children often pay attention to their mosquito bites whenever the child stays still or becomes bored. Providing activities and playtime can distract your child. Enough activities can tire your child enough to sleep without scratching. By then, you could provide the treatment for the bites.
You can ease inflammation with tea tree oil and lavender oil. You should mix either oil in a carrier oil (olive oil or coconut oil). Apply the mixed oil to the bite. This could reduce the itchiness enough for your child to sleep.
Mosquito bites need immediate treatment. Preventing mosquito bites and keeping your child from scratching the bites are important. These practices will prevent complications like skin infections and scarring. You can then worry less about how much your child is going to suffer from even just one mosquito bite.