Silicone oil is a breakthrough in repelling mosquitoes. A Thai company has created a mosquito repellent that shoos mosquitoes away before they even land on your skin. This product is a good preventive in areas with large mosquito populations. The repellent comes in cream form. It is made of silicone oil with low viscosity. The cosmetic industry is familiar with this ingredient.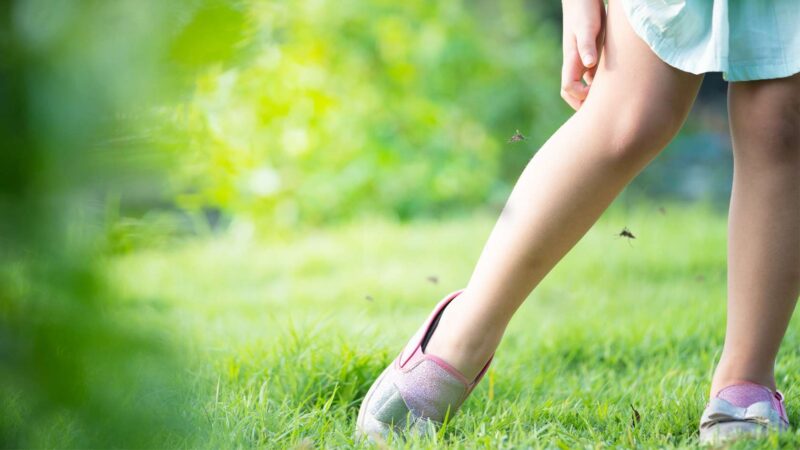 It Is Unique
Once you apply the viscous repellent on your skin, the mosquitoes will refuse to land on it. They somehow sense danger when they smell the repellent. The technology in the repellent takes advantage of the mosquito's natural behavior.
The current mosquito repellents rely on their volatile ingredients. These often impair the receptors and neurons of mosquitoes. Some of them also have oils that do the same thing. Some users try to avoid using these repellents because of their stickiness and harsh smell. Kao's silicone oil technology only has a small amount of oil. This makes the new repellent ideal for kids.


How They Did It
Kao applied a hydrophobic and hydrophilic liquid and then observed mosquitoes as they flew around the treated surface. Mosquitoes showed different behaviors when there was glycerin on a surface. Some of them flew away right away, while others stayed for a while. There was a small number that walked around to look for a blood meal. When the liquid squalene or silicone oil was applied to the surface, the time of contact was significantly cut down. The number of mosquitoes that stayed did not exceed three.
Kao's research facility concluded that the application of silicone oil on human skin can keep mosquitoes from staying long enough on human skin to feed. The technology targets the legs of these insects. It changes the surface of the skin and gives it properties that mosquitoes do not like. This prevents them from staying on human skin. Kao aims to prevent more people from contracting mosquito-borne diseases through this silicone oil repellent.
Why Target the Legs?
Studies show that mosquitoes use their forelegs to land and keep themselves stable before feeding. If the mosquito cannot stabilize, there will be no feeding. Kao performed research on the different surfaces that mosquitoes do not like. Their studies revealed that these insects do not like surfaces with hydrophobic oil. Mosquitoes tend to fly away immediately from this surface. Scientists also found out that the mosquitoes rubbed their legs together in an effort to remove the oil on them.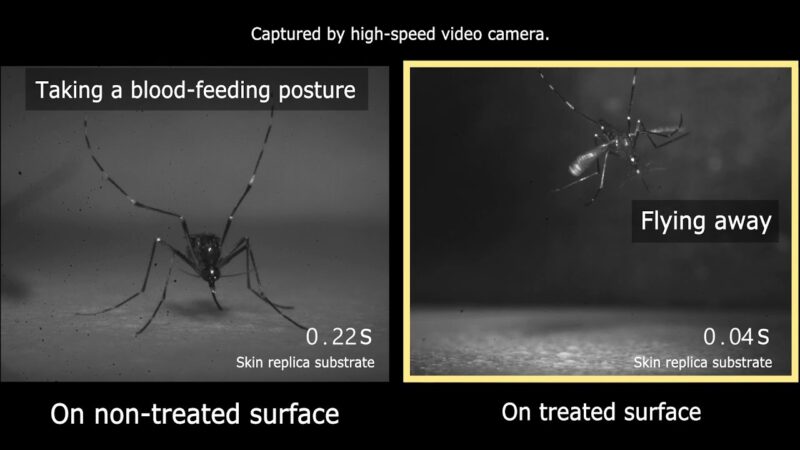 Glycerol or water that attaches to their legs stays in droplet form and does not stick to their legs. The microstructure of mosquito legs is water-repellent. Kao researchers established that squalene or silicone oil spread to mosquito legs even after a short period of contact. They used a force tensiometer to measure the resulting force after the mosquito legs touched the liquid. This force is a threat to mosquitoes. It triggers the instinct to escape.
Other Natural Substances That Can Repel Like Squalene
Kao also recognizes the other natural substances from different animals that are capable of repelling mosquitoes. The red sweat of hippos can repel mosquitoes. At the same time, it moisturizes and protects the hippo from UV rays. The red sweat and silicone oil were proven to have the same effects on the mosquito legs.
Using natural mosquito-repelling substances is a healthier way to win the battle against mosquito-borne diseases. Natural ingredients like silicone oil or squalene are kinder to the human skin than synthetic repellents. That is why many people who suffer from mosquito infestations are looking forward to the mass production of Kao's new mosquito repellent. It is a good thing that companies like Kao are studying and producing new and natural repellents. These products can protect more communities from mosquito-borne diseases.